Banshee Slayer Guide (OSRS)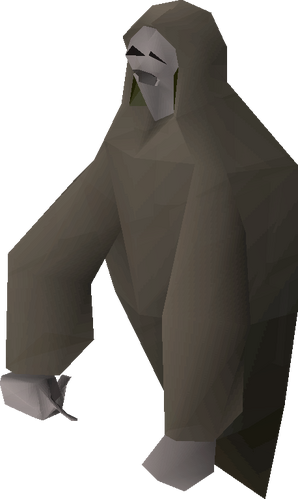 In Old School RuneScape (OSRS), a Banshee is a Slayer monster that requires a Slayer level of 15 to kill. Banshees are found at the Slayer Tower in Morytania on the ground floor (UK) on the eastern side.
Banshees are known for their ability to emit piercing screams during combat. To avoid the harmful effects of these screams, players must wear earmuffs or a Slayer Helmet while fighting them. If a player doesn't have this protection, they will take 6 damage and have their stats greatly reduced in Attack, Strength, Defence, Ranged, Magic, Prayer, and Agility with every attack received.
These monsters primarily use magic-based attacks, so it is recommended to wear ranged armor while fighting them to minimize the damage taken. Players can use a ranged weapon, such as a crossbow or a bow, along with ammunition to deal damage to Banshees.
Another notable trait of Banshees is their ability to quickly regenerate health. They gain back 1 hitpoint every 5 ticks, making it important for players to attack them consistently to prevent them from healing too much during the fight.
Since Banshees are considered undead creatures, the effects of Salve amulets and the Crumble Undead spell work effectively against them. However, it's important to note that the Salve amulet and Slayer Helmet effects do not stack.
As a Slayer monster, Banshees are commonly assigned as a Slayer task by Slayer masters. They drop various items, including herbs, seeds, and gems, which can be valuable for players. Defeating Banshees is a popular task for players with a Slayer level of 15 and above, offering a good source of experience and loot.
---
Locations
| | | | |
| --- | --- | --- | --- |
| Location | Levels | Members | Spawns |
| Slayer Tower (ground floor[UK]) | 23 | | 8 |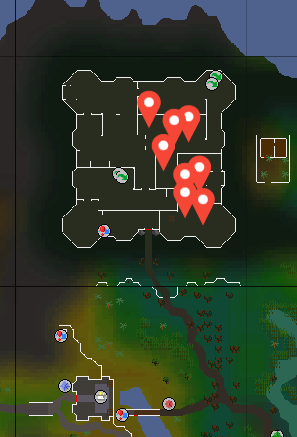 Requirements:
Combat level: 15 or higher
Slayer level: 15 or higher
Gear Setup:
Melee Options
1 Earmuffs
2 Ardougne Cloak
3 Amulet of Strength
4 Rune Scimitar
5 Rune Armour
6 Rune Kiteshield
7 Combat Bracelet
8 Climbing Boots
1 Earmuffs
2 Ardougne Cloak
3 Amulet of Glory
Dragon Scimitar
5 Granite Platebody
6 Dragon Defender
7 Dragon Plate Legs
8 Rune Boots
9 Ring of Wealth
1 Black Mask
2 Fire Cape
3 Amulet of Fury
4 Abyssal Whip
5 Barrows Armour
6 Dragon Defender
7 Barrous Gloves
8 Dragon Boots
9 Berserker Ring
Range Options
1 Earmuffs
2 Ava's Attractor
3 Amulet of Glory
4 Mithril Dart
5 Green D'hide Armor
6 Green D'hide Shield
7 Snakeskin Boots
8 Ring of Wealth

1 Slayer Helm (i)
2 Ava's Accumulator
3 Amulet of Glory
4 Broad Bolts
5 Rune Crossbow
6 Best D'hide Armor
7 Best D'hide Shield
8 Barrows Gloves
9 Snakeskin Boots
10 Ring of wealth
Inventory Setup:
Healing food (e.g., Sharks, Swordfish)
Prayer Potions (optional but recommended)
Antipoison Potions or spells (to counter their poison effect)
Salve amulet (e) (optional but provides additional bonuses)
---
Fighting Strategy:
Wear the earmuffs or Slayer Helmet to avoid the effects of Banshees' screams.
Use the safespot located to the north of the staircase leading to the first floor (UK), behind the standing torch, between the staircase and the wall. This allows you to attack Banshees while avoiding their attacks.
Consider using the Protect from Missiles prayer to further reduce damage from their ranged attacks.
Utilize ranged armor to minimize damage taken from their magic-based attacks.
Attack Banshees consistently to prevent their health regeneration (1 hitpoint gained every 5 ticks).
If you prefer melee combat, you can use the Crumble Undead spell or a Salve amulet (e) for increased accuracy and damage. Note that the Salve amulet and Slayer Helmet effects do not stack.
Tips:
Bring enough ammunition and food for the duration of your task.
Consider bringing Prayer Potions to extend your stay and boost protection prayers.
If you have a high Magic level, you can use the Crumble Undead spell as an effective alternative to ranged attacks.
Drops
| | | | | |
| --- | --- | --- | --- | --- |
| | Item | Quantity | Rarity | Price |
| | | 1 | 1/64 | 60 |
| | | 1 | 1/64 | 101 |
| | | 1 | 1/128 | 57 |
| | | 1 | 1/512 | 5,747 |
| | | | | |
| --- | --- | --- | --- | --- |
| | Item | Quantity | Rarity | Price |
| | | 3 | 1/42.67 | 12 |
| | | 2 | 1/42.67 | 144 |
| | | 3 | 1/64 | 165 |
| | | 7 | 1/128 | 28 |
| | | 7 | 1/128 | 385 |
| | | | | |
| --- | --- | --- | --- | --- |
| | Item | Quantity | Rarity | Price |
| | | 1 | 1/15.1 | 50 |
| | | 1 | 1/20.1 | 31 |
| | | 1 | 1/26.8 | 110 |
| | | 1 | 1/34.4 | 449 |
| | | 1 | 1/43.8 | 6,536 |
| | | 1 | 1/60.2 | 969 |
| | | 1 | 1/80.3 | 3,190 |
| | | 1 | 1/96.4 | 2,952 |
| | | 1 | 1/120.5 | 3,035 |
| | | 1 | 1/160.6 | 1,383 |
| | | 1 | 1/160.6 | 1,054 |